In early September 2004, Tropical Depression 9 formed in the Southern Atlantic Ocean, within 24 hours, it had upgraded to a Tropical Storm named Ivan.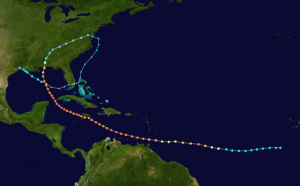 Within just five days, Ivan had grown from a typical Tropical Depression to a Category 5 hurricane that was barreling towards the Caribbean Islands. All eyes were captive watching the hurricane's projected path with little to do but prepare homes and infrastructure for what became the 6th most expensive storm in history, with damages totaling approximately $18.8 Billion USD.
Perhaps hit the hardest was the beautiful island of Grand Cayman; while Grand Cayman had building codes and strict guidelines for infrastructure to staunch the potential hazards of a typical hurricane; Ivan was in no way typical. With sustained winds at 165 mph, Ivan had grown in strength and size at an unprecedented rate and all Grand Cayman could do was wait and hope that their carefully laid plans were sufficient to minimize damage. Hurricane Ivan did not make landfall over Grand Cayman but passed about 30 miles out and the effects of the hurricane still hit Grand Cayman with destructive force; Ivan's winds and storm surge were so strong that nearly ¼ of the buildings on the island were uninhabitable. Fortunately, only two deaths were reported on Grand Cayman as a result of Ivan but the estimated damage came in at $1.85 Billion USD.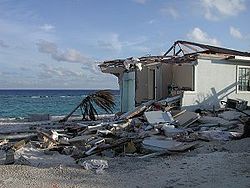 Much of Grand Cayman still remained without power, water, or sewer services for several months later. The Cayman Utilities Company contacted Mid-America Engine and we were ready.
CUC contacted Mid-America Engine because they had learned through research and word of mouth that we were a reliable, fast track energy provider that had equipment on site and ready to ship. They needed 16 MW of power and they needed it fast! Upon CUC's first inquiry, Mid-America Engine was ready and willing to work with them on getting them the very best equipment at the very best price for the Power Grid Support that they needed.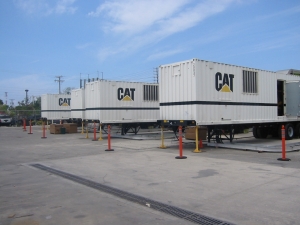 Mid-America Engine had (8) Utility Grade XQ2000 Caterpillar Power Modules in stock and ready for deployment. Our staff dedicated numerous hours working with CUC planning, engineering and discussing options for a suitable solution to the current problem and, eventually, a plan to rent the XQ2000 Cat Power Modules for a period of 18 months was agreed upon. From the moment of execution to startup, it took 8 weeks-8 weeks to prepare the units for shipment, logistically plan moving the units from Olive Branch, MS in the USA to Grand Cayman Island in the Atlantic Ocean, engineer, install and startup the equipment to run in parallel with the utility grid. This was no easy feat but Mid-America Engine executed it flawlessly and CUC was up and running efficiently in just 8 weeks.
After the units were started up and in place, Mid-America Engine continued to keep our fingers on the pulse of the project; we provided technical assistance over the phone and in-person, we maintained the units with all critical spares and preventative and critical maintenance. During this time, we continued to foster a strong relationship with our Clients and were available to them to assist at any time day or night. Mid-America Engine believes in putting our clients first and have consistently provided support and education regardless of the size of the project, we believe in transcending the traditional vendor/client relationship. We know that our success depends on the success of our clients and the projects that we are involved in and we want to do all we can to help achieve that success.